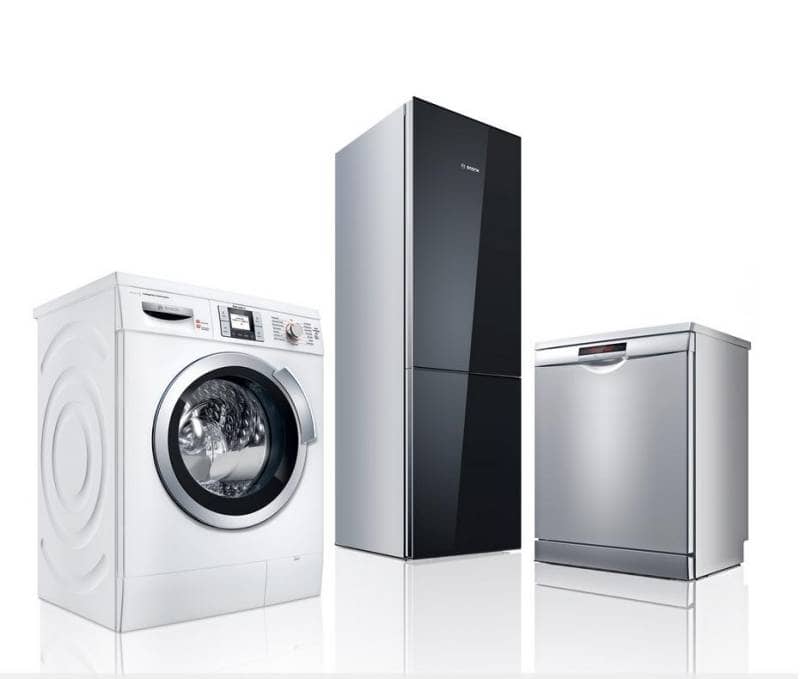 Warranty for white goods
The appliance warranty is a protective care plan that covers the maintenance and repair of your household items, such as the refrigerator, air conditioners, dishwasher, water heater, plumbing, and electrical systems. If you have home insurance, you will be protected from natural disasters, but you will not be protected from the expensive costs of maintenance and repair of household appliances. If you have older devices, it is better to buy a warranty on the devices to protect you from additional costs. For example, if your air conditioner is defective, replacing it will not be cheap. But if you are protected by a guarantee on the device, you do not need to spend so much.
Moreover, people do not like to repair their equipment on their own, either because they have a busy life, or they just do not want to work as a laborer. And if a very important household appliances suddenly needs to be repaired right away, people do not want to go through the difficult process of finding repairmen, comparing repair costs and others. If you are one of these people, then you really need a warranty on home appliances. Rid yourself of a headache and live in peace.
The article published in the journal shows a list of household appliances with the corresponding repair indicators for three to four years. They were collected in a survey conducted in 2006. According to this list, a refrigerator is a number one household appliance that has always been in need of repair as soon as it has reached the three- or four-year mark. Its repair rate is said to be thirty-seven percent. Other appliances: washing machine, mower, vacuum cleaner, dishwasher, gas boiler, oven, clothes dryer and TV. If you want to continue living your life without experiencing difficulties in preparing food, preserving food, washing clothes or cleaning your home, then you certainly should be protected by a guarantee of household appliances.
These factors are probably indications that you need a warranty for home appliances if you are still thinking twice about buying one appliance. If any of your household appliances, such as an air conditioner or water heater, are aging, and there is a great chance that you will need to repair them soon. If you are not financially ready to spend huge money - from four to eight thousand hryvnia for these repairs. If you do not want to get dirty, repairing your own equipment. If your house is about four to five years old and you are tired because of the frequent maintenance costs.
If you do not want to go through the painful process of finding a reliable repair of refrigerators in Kiev and comparing the cost of repairs. And finally, if you do not properly care about your household appliances. Definitely, a home appliance warranty will save you a lot of money. Be wise, protect your home appliances now and start saving more money.