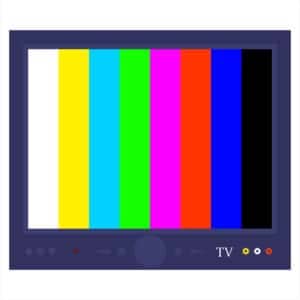 TV set for the kitchen
The kitchen, like other living spaces, is a very important place. A place where every day all family members gather to eat, talk, discuss the main news of the day. Very often guests, relatives, neighbors come to you. A hospitable host will always offer to spend time together and will not deny attention. Thus, in order for these meetings to be pleasant, useful, and comfortable, you should properly arrange the kitchen space. One of the design elements of the kitchen is the TV.
Before making a decision on the purchase of a TV in the kitchen, it is advisable to carry out a certain number of actions:
- conduct a survey of those people visiting this room, regarding the feasibility of installing a TV;
- listen to all opinions, recommendations, suggestions;
- make measurements, determine the location, methods of fasteners;
- consider the places for laying various cables (HDMI, USB, DVI, Scart);
- Connect a 220V power cable, having mounted at least three new sockets.
It is also worth considering a promising development of events:
Connecting a TV tuner to watch satellite TV;
Connecting Wi-Fi set-top box;
Connecting gadgets to be developed in the future.
After a preliminary collection of information, having performed the necessary series of actions, considering the amount of cash and non-cash money, you can try to go to the next stage before buying.
The kitchen is the place where most of the time is spent. Many, this time, want to spend not only for the preparation and adoption of tasty and healthy food, but also for a pleasant pastime, entertainment, and convenient information development.
Selecting a TV in the kitchen, it should be understood that this item will be used in very aggressive conditions.

Thus, it must meet the necessary parameters:
- exterior design; contrast; color rendition; maximum review;
- functionality; small thickness with a large diagonal;
- filling; a high resolution; minimum power consumption and fair price.
Screen size. The screen diagonal should be chosen based on the distance from which the picture will be viewed. In standard rooms up to 10m2, you can select models with a diagonal range of 16-22 inches. TVs with such a diagonal allow, without straining, to enjoy the perfect picture, as well as compactly place it in a limited kitchen room. In rooms larger than 10m2, TVs with a diagonal of 22-36 inches are used. These wide format TVs are very compact, ergonomic, and fit in any spacious kitchen. Plasma panels with a diagonal of 36-40 inches. Such devices are placed in studios and living rooms combined with kitchens. And here, it should be noted, we have to select the main model for the apartment.
Viewing angle Maximum angle to the screen plane. Very important indicator. It allows to exclude possible distortions of the viewed image. Choosing a TV with a large viewing angle, we get the best quality matrix. In this case, you will have to pay a little. The matrix used also affects the viewing angle. The ideal viewing angle is 1780.
Matrix, what are they?
- LCD LCD display, display type. Thanks to the perfect shape and application of the latest technology, it has a high popularity.
- Plasma display. It has a high contrast ratio, color reproduction, wide screen format with a minimum thickness, plus an ideal viewing angle.
- LED display. An expensive matrix with high quality indicators, using organic light emitting diodes.
Functionality
Modern devices must have a set of additional functions. View audio and video files, photos and other information using a USB drive. Ability to connect PC, tablet, laptop using HDMI cable. The control panel should be easy to use. Function buttons to adjust the image and select channels on the front of the TV case or miniature joystick.
A person, having gone through all the stages before buying, will be able to easily choose the right TV in the kitchen. At the same time, he clearly understands what parameters a given interior item should have. And it doesn't matter what brand the TV will be bought. The main buyer is aware of the whole essence of the goods offered to him. Will get a lot of pleasure from the purchase process and will be satisfied with the new purchase.
Ps Always want to get into the hands of a professional seller, consultant of home appliances , so that he handled the buyer and did everything at the highest level. But in life, as in the movie does not happen. You have to become a professional yourself.