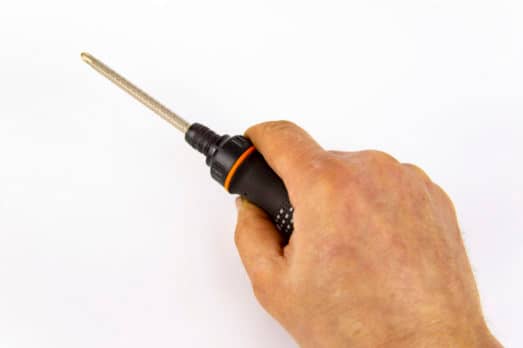 Can I repair appliances yourself?
We are all accustomed to our little helpers in everyday life. However, if we are talking about a refrigerator, a washing machine or a dishwasher, then it is problematic to call these devices small. However, all household appliances - from the air conditioner to the toaster - cannot last forever, breakdowns sometimes occur. And then the first thing we try to contact the workshop. However, people with engineering education (or at least inclinations) are wondering: or maybe try to fix the equipment by yourself?
Nobody forbids this.

There are only two restrictions on self-repair of household appliances:
1. Breakage is too serious, and it is difficult to eliminate.
2. The equipment has not expired warranty period.
As you know, home appliance repair under warranty is free. However, if you open the manual for the repair and operation of any device, it becomes clear which of the cases are considered warranty, and which of them are not. For example, if a mechanical damage occurred during the transportation of a washing machine, then the responsibility is borne by the company that delivered the goods. You can make a complaint to her and ask to fix the problem. However, the representatives of the delivery company may refer to the warranty and redirect you to the representative office of the manufacturer. But from the point of view of experts of the latter, the failure will not be considered a warranty case, since it is not related to the factory marriage. And then you can lose a lot of time and nerves, looking for the one at whose expense repairs will be made. This is exactly the situation
If you feel the strength to deal with a breakdown, then you will have to download a more detailed guide to the repair and operation of washing machines of this type, chat on the forums about this, because it is quite possible that some of the users already had to perform such repair of the refrigerator , washing machine and other household appliances, what you need. Many forum users are happy to share good advice and gained experience.
However, the alleged breakdown of the washing machine may occur simply if you, for example, washed a camel blanket, and then forgot to clean the filter. If you do not know how to open it, read the repair and operation manual again and find in it a description of the filter itself and its cleaning process. Surely you will find in it a mass of felted wool, and among it, oxidized coins and buttons searched for a long time in the apartment. What to throw out of this, and what to save is up to you, but you have to remove all this from the filter, otherwise the water drain will not work.
Many minor troubles with household appliances can be fixed with your own hands, moreover, not all manufacturers seal the housing of household appliances, so that sometimes you can disassemble it during the warranty.